Squirrel CDs
Over the past few years, two CDs have been recorded during Squirrels' Nest Jams.
Our first CD, Live from the Squirrels' Nest, featured nearly an hour of some of our favorite high-energy jam tunes. Funds from the profits from this CD helped send three fiddler youths to violin camp. Our first CD has already sold out, and none are currently available.
Our second CD, Back to the Squirrels' Nest, was recorded in 2014 and limited numbers are still available. If you would like to order a copy, would like to know where you can buy one in person, or would just like more information, Thing2@squirrelsnestlive.com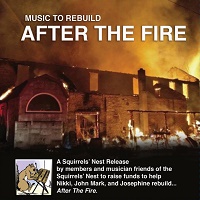 OUR CURRENT PROJECT!!!
When one of our own lost her home and business in a tragic fire, members of Squirrels' Nest wanted to help! Organized by our own Thing 2, Dale Palecek, members and musician friends of The Nest came together to donate tracks for a fundraising CD. The result.... "After the Fire". This amazing CD features incredible music from some of the best dulcimer musicians in the country, each donating their time and talent to the cause of helping a fellow musician get back on her feet. All profits from this CD will be donated to the "After the Fire" fund, to help Nikki. We would love for you to have your own copy! For info, Thing2@squirrelsnestlive.com.
After the Fire
Spider on the Bedpost/Step Around Johnny - Rick Thum
Shenandoah Falls - Judge Jess and the Bluegrass Appeal
Whispers in the Trees - Ted Yoder
Son Shine - Bill Robinson
Sycamore Rapids/The Trout - Timothy Seaman
Sanibel Sunset - Bill Bosler
Westphalia Waltz - Stephen Seifert
Reel de Beatrice - Kaiser Family Band
Enamored - Dan Landrum
Contributing to the Delinquency of Am - Squirrels' Nest
Whiskey Jig - Squirrels' Nest Live Ensemble
Iberian Jig Set - Karen Ashbrook
Aristocracy - Dale Palecek and Friends
Spring in the Valley - David and Annette Lindsey
Jackie Tar - James Rathbun & Kelly Kaiser
Simple Gifts - Gloria Hays
Never Too Late - Bing Futch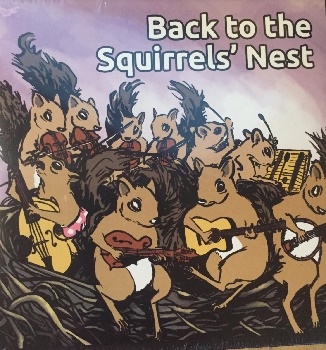 Back to the Squirrels' Nest features even more high-energy tunes recorded live right in the center of the action! Recorded on July 18, 2014 and released in 2015, this CD continues the tradition of great music from Squirrels' Nest.
There are few copies remaining for sale. For info, or to purchase a CD, email Thing2@squirrelsnestlive.com.
Back to the Squirrels' Nest
Contributing to the Delinquency of Am
Father Kelly's
Black Mountain Rag
Forked Deer
St. Anne's Reel
Nala's Waltz
Tamlin/Up Downey
Jamie Allen/Redwing
Haste to the Wedding
Julia Delaney/Morrison's Jig
John Ryan's Polka
Old Joe Clark
Liberty/Soldier's Joy
The Gale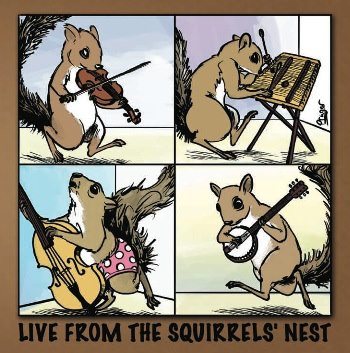 SOLD OUT
With nearly an hour of tunes, recorded live at Squirrels' Nest jam sessions, "Live From the Squirrels' Nest" will take you right into the thick of the jam with us!
And remember - proceeds from the CD will be used to fund a music education scholarship!
This CD sold out in 2016.
Live From the Squirrels' Nest
Reel de Beatrice
Pays de Haut/ Willafjord
Julia Delaney
Yellow Rose of Texas/ Knock Knock- Bill Bosler, BM
Road to Lisdoonvarna/ Swallowtail Jig/ Kesh Jig
Angeline the Baker
Crashing Waves- Lisel Mom
Angle Worm Wiggle
Hangman's Reel
Irish Washerwoman
Celebrated Opera Reel/ Ragtime Annie/ Redwing
Cold Frosty Morning/ Old Grey Cat
Mouth of the Tobique
Whiskey Before Breakfast
Kitchen Girl
Blackberry Blossom
John Stenson's #2
Click
here
to order Kaiser Family Band CDs.
In a Whole New Light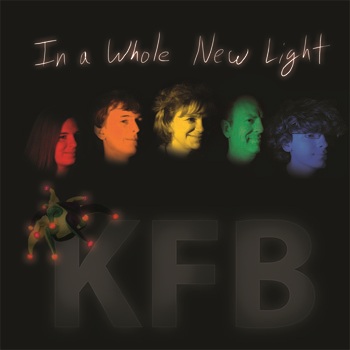 Temptation Rag
When Johnny Comes Marching Home
Ten Strike
Maple Leaf Rag
My Wife's a Wee Wanton Thing / One Bottle Too Many / Coleraine
Czardas
Eli Green's Cakewalk
Sailor's Hornpipe
Wheel Hoss
We Do Pickin' Right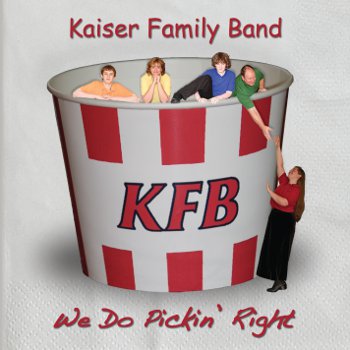 Walker Street
Over the Waterfall
Riding on a Load of Hay
Snake River Reel
Cold Frosty Morn'
Julia Delaney
New Rigged Ship
Opera Reel
Morrison's Jig
Flowers of Edinburgh
Ichabod's Last Ride
Mouth of the Tobique
Old Grey Cat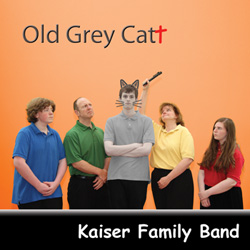 Cuckoo's Nest
Reel of Mulinivat
Knock Knock
Soldier's Joy
Ootpik Waltz
Alabama Jubilee
Fisher's Hornpipe
Road to Lisdoonvarna / Ten Penny Bit
Forked Deer
Blackberry Blossom
El Cumbanchero
Fly Around My Pretty Little Miss
Now In Color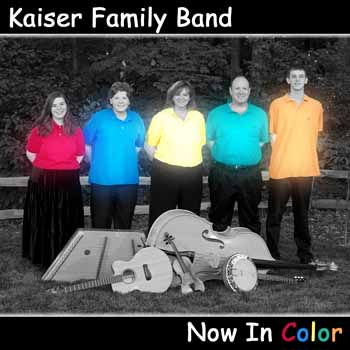 Devil's Dream

Accordion Crimes
Shenandoah Falls
Nothing To It
Sheebeg Sheemore
Leather Britches
Hey Little Girl Do What I Tell You / Hangman's Reel
Whiskey Before Breakfast
Toss The Feathers
Boiling Point
Red Haired Boy
The Gale* (Live)